Mumbai: 8th National Handloom Day celebrated at Weavers' Service Centre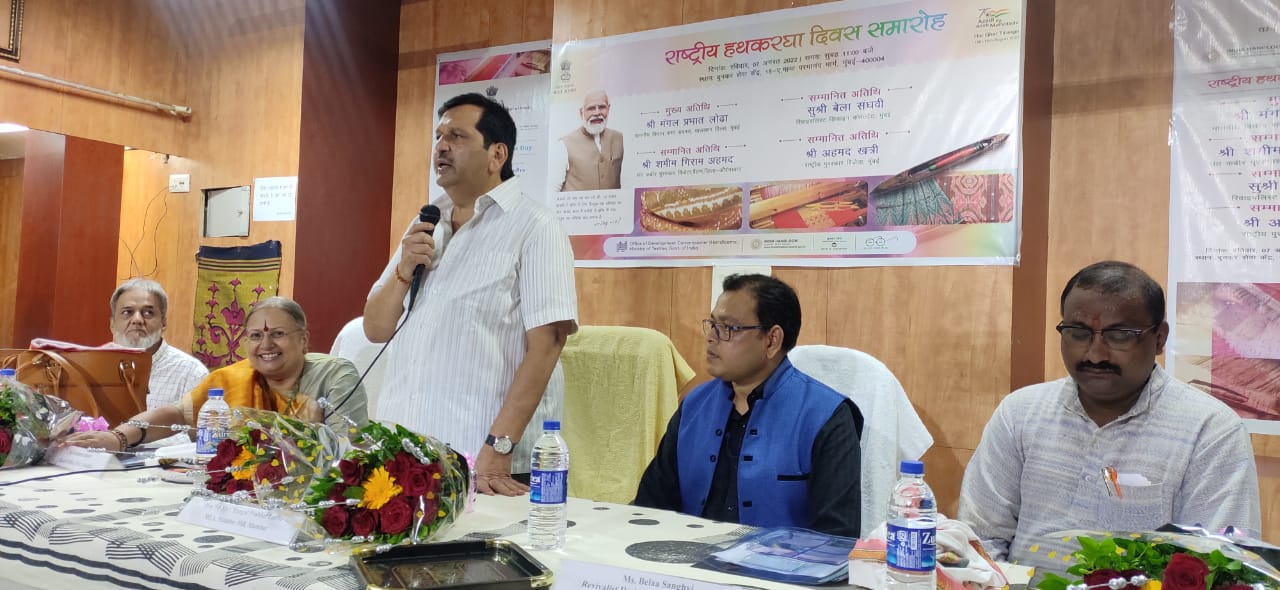 Mumbai, Aug 07, 2022: Weavers' Service Centre, Mumbai celebrated the 8th National Handloom Day on Sunday to spread awareness among weavers, Master Weavers about various weaver friendly initiatives of Central and State Government.
Mangal Prabhat Lodha, MLA, Malabar Hill, inaugurated the function.
As part of the event, the WSC facilitated the dissemination of information regarding major initiatives for the development of the handloom sector including Block level cluster, India Handloom Brand, Handloom Mark, MUDRA scheme, Insurance scheme, e-commerce, e-Dhaga, GI etc.
Local success stories of weavers were discussed.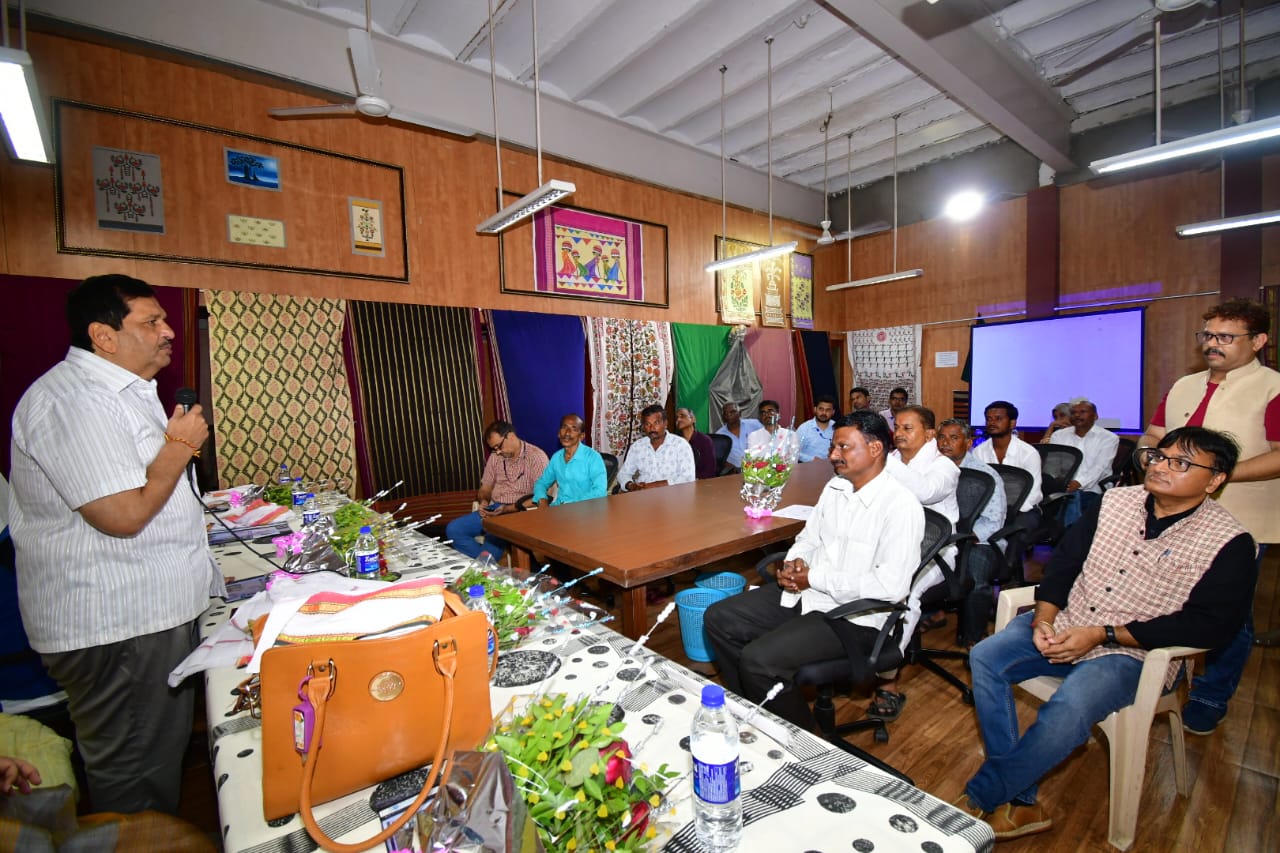 An exhibition of designs, samples and products was organised at the WSC Mumbai premise where authorities interacted with the weavers and discussed their challenges.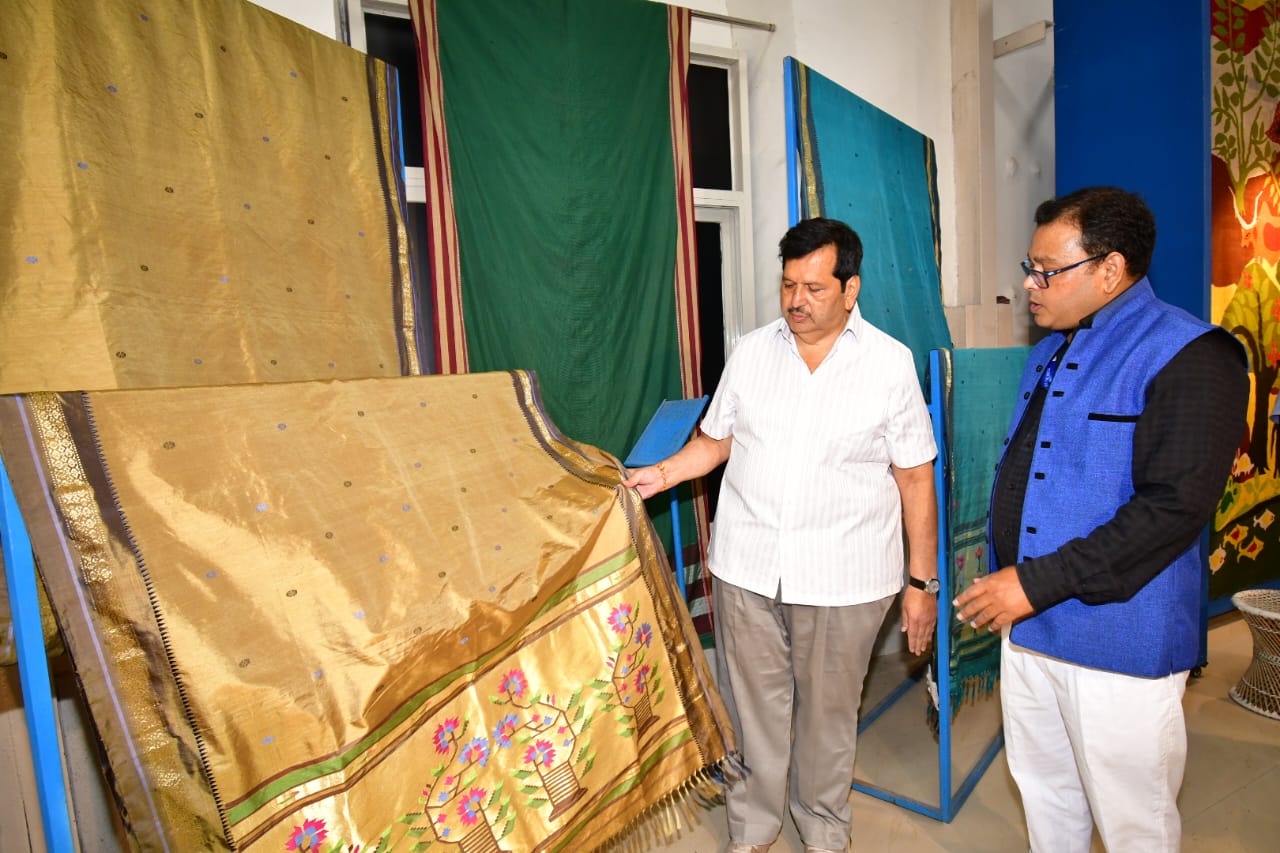 Belaa Sanghvi, Revivalist Design Consultant, Mumbai briefed the weavers and staff of WSC, Mumbai about designing, marketing and promotion of handloom products.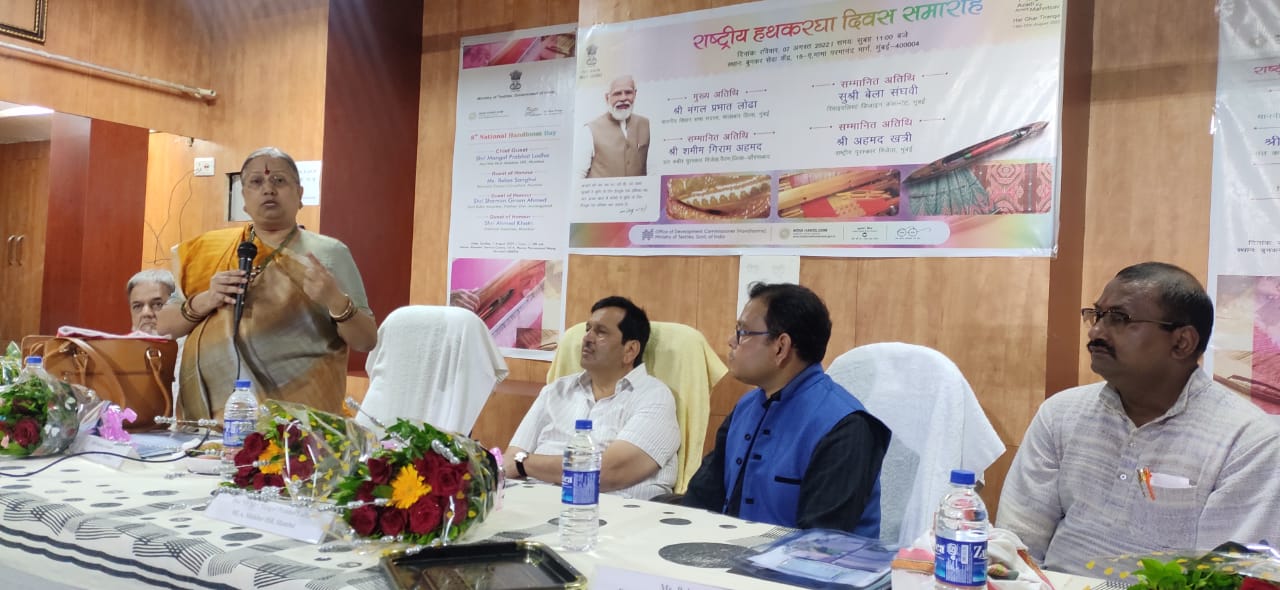 Major initiatives of Weavers' Service center, Mumbai in last 3 years
Exclusive Handloom Expo (Jharokha) was organized wherein 44 weavers participated. The event recorded a total sale in Rs. 32 Lakhs.
21 Skill upgradation training programmes have been completed in Solapur, Yeola & Paithan. Lightening Units and Individual worksheds have been facilitated.
22 Samarth Training programmes have been completed covering more than 435 beneficiaries
14 worksheds were constructed in Salgar, Wagdari, Solapur, Maindargi & Yeola
3 weavers have been selected as National Merit Certificate for their excellence in handloom weaving.
13 Electronic Jacquard to be distributed in coming days.
About National Handloom Day
Swadeshi Movement which was launched on 7th August, 1905 had encouraged indigenous industries and in particular handloom weavers. In 2015, the Government of India decided to designate the 7th August every year, as the National Handloom Day.  
The first National Handloom Day was inaugurated on 7 August 2015 by Prime Minister Narendra Modi in Chennai. On this day, we honour our handloom weaving community and highlight the contribution of this sector in the socio-economic development of this country. We reaffirm our resolve to protect our handloom heritage and to empower the handloom weavers and workers with greater opportunities.