Will endeavour to take Khadi India to new heights: Manoj Kumar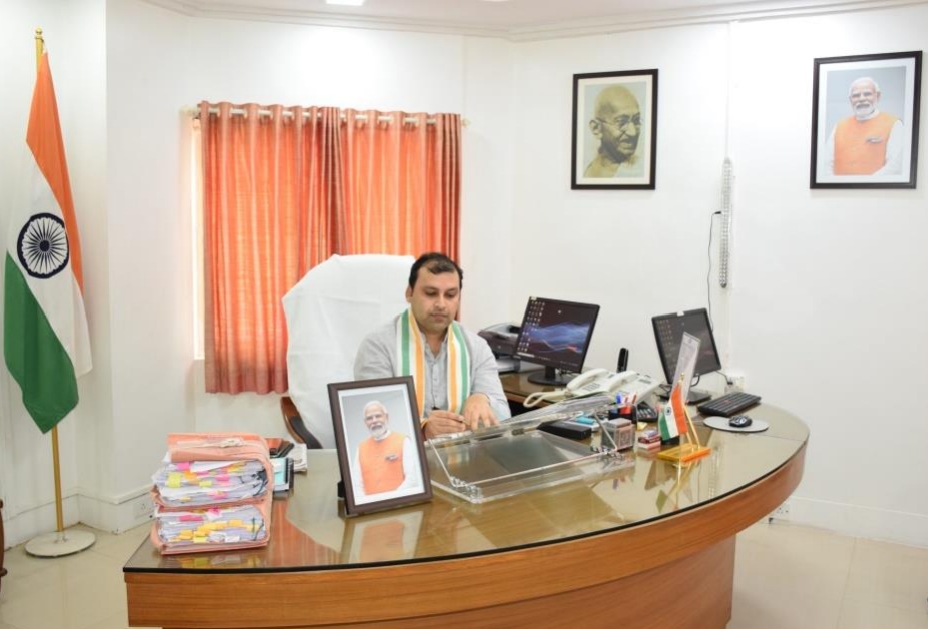 New Delhi, July 23, 2022: The newly appointed Chairman of Khadi and Village Industries Commission (KVIC) Manoj Kumar has said he would endeavour to take Khadi India to new heights on the mantra of Prime Minister Narendra Modi's Sabka Saath, Sabka Vikas and Khadi for Nation, Khadi for Fashion and Khadi for Transformation.
Manoj Kumar made his first visit at KVIC Headquarters Mumbai after assuming charge as KVIC Chairman. On this occasion, he paid floral tribute to Mahatma Gandhi in the headquarters premises of KVIC.
While addressing officials of KVIC, the Chairman said, realizing Prime Minister Narendra Modi's dream of "Aatmanirbhar Bharat" would be his priority while establishing maximum number of small and micro units and creating self-employment through various schemes of KVIC to achieve the larger goal of self-reliant India.
Kumar said that Khadi has become popular again in India in the last few years and it will be his priority to earn a global recognition for Khadi." 
He said that he would try to make Khadi 'local to global' and increase the demand for India's swadeshi products all over the world. This will ensure that money reaches in the hands of more and more artisans associated with KVIC, so that their sources of income increase and the artisans standing at the last rung of the society should be part of economic development and become self-dependent, he added.
Manoj Kumar also said that the schemes and programmes being run by the Commission would be simplified soon, to provide maximum benefits to the common man. He said that, to make Khadi products more accessible to the consumers, an e-commerce initiative has also been taken by the Commission which will be further strengthened.