ICAR-CCARI, GOA Celebrates 33rd Foundation Day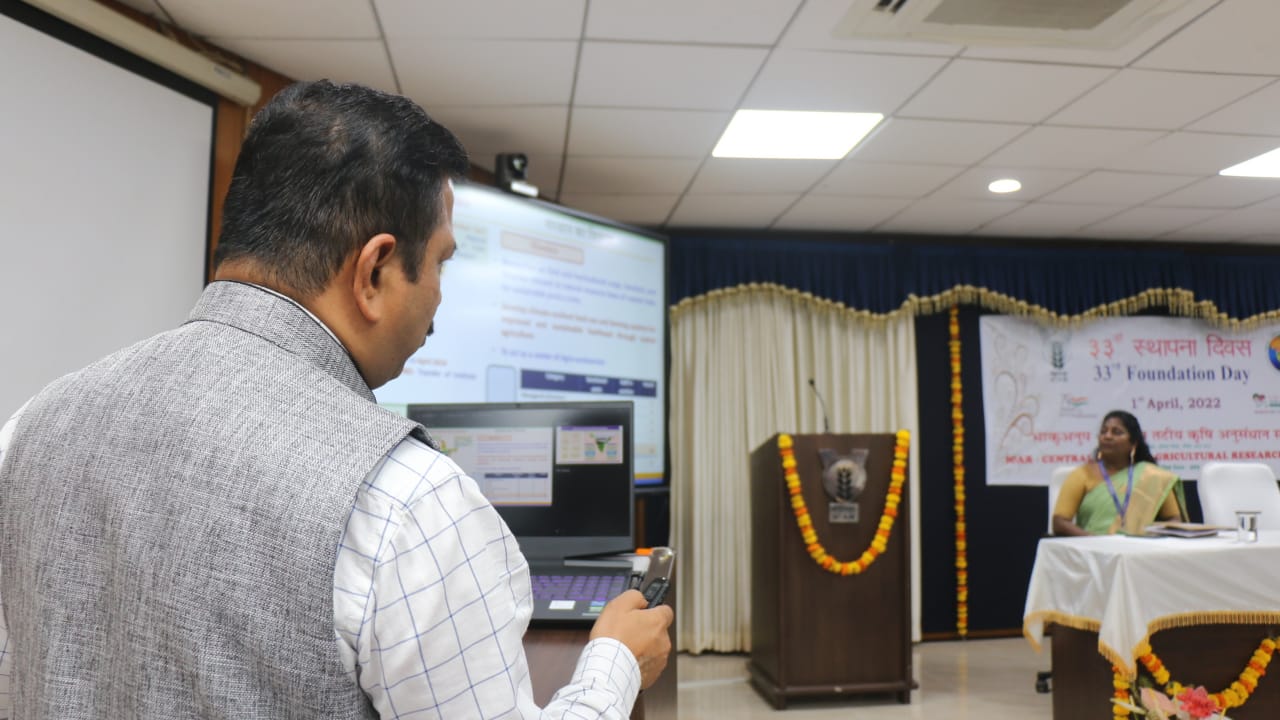 New Delhi, April 01, 2022: Indian Council of Agricultural Research-Central Coastal Agricultural Research Institute, Goa today celebrated its 33rd Foundation Day. 
Parveen Kumar, Director, ICAR-CCARI, Arun Kumar Mishra, Secretary, Animal Husbandry and Veterinary Services, Social Welfare, Power, Environment and Dr Dinesh Kannan, Conservation of Forests were present on the occasion.
Arun Kumar Mishra congratulated ICAR-CCARI for the technical development, innovations and research work. The Agricultural, Fisheries and Dairy sector helped a lot to grow as a nation since Independence. Now from 2019, the Government is providing free ration to 80 crore citizens through Pradhanmantri Garib Kalyan Anna Yojana, said Mishra.
Speaking on the occasion Parveen Kumar said that new initiatives like Potato and Cauliflower cultivation were taken for the first time in Goa. In the coming days we will see potatoes and Cauliflower grown in Goa.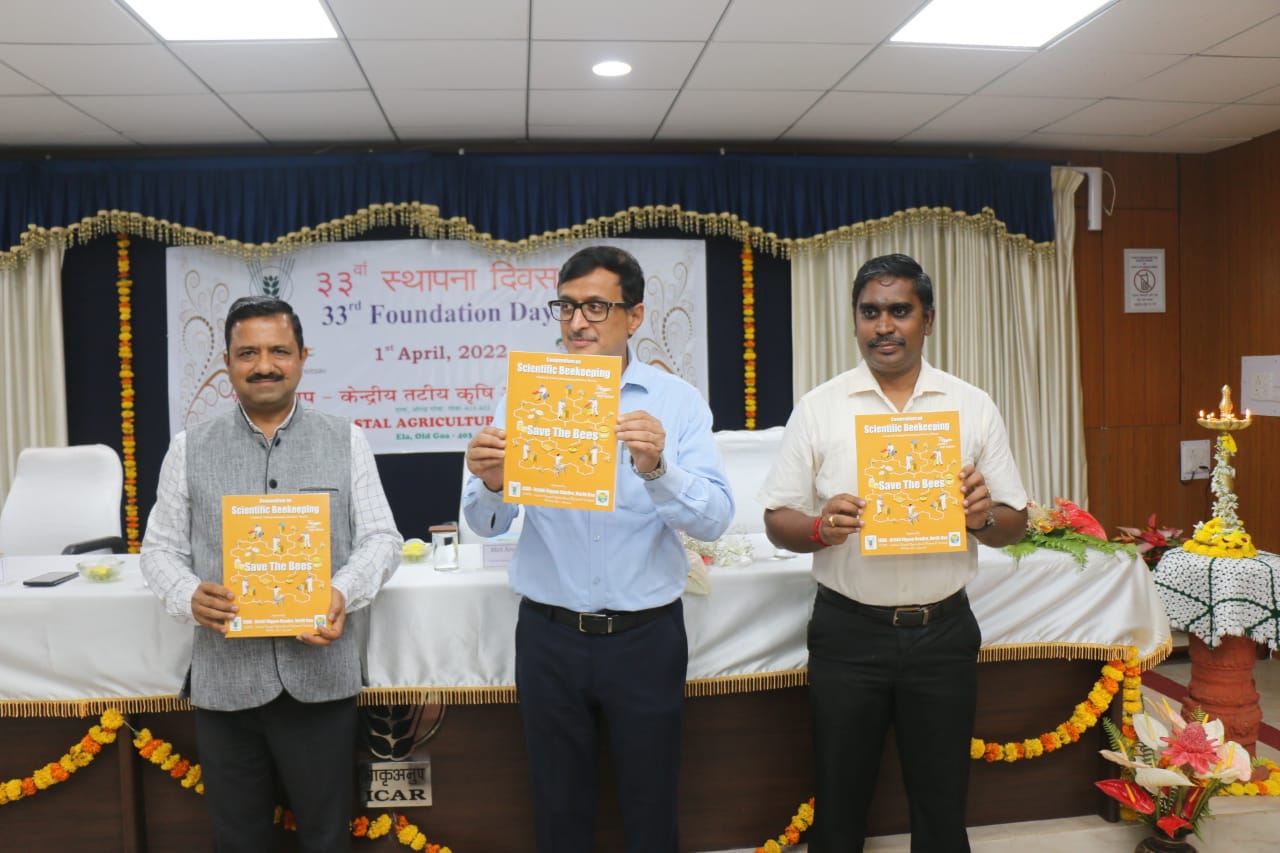 Speaking on the achievements of the institute, Parveen Kumar informed that, the institution has developed 17 different varieties. Goa Dhan1, Goa Dhan2, Goa Dhan 3, Goa Dhan4; 4 varieties of rice, Goa Cashew1, Goa Cashew2, Goa Cashew3, Goa Cashew4; 4 varieties of Cashew, Goa Brinjal1, Goa Brinjal2, Goa Brinjal3, Goa Brinjal4, Goa Brinjal5, Goa Brinjal6; 6 varieties of Brinjal and Cowpea, Red Amaranthus and Okra.
ICAR, CCARI Goa has developed a novel boar semen extender (NBSE) which is granted a patent. Institute also developed 4 talc-based bio-formulation for plant growth promotion and disease control in paddy and vegetables and low cost bypass fat production technology that increased 20% milk yield.
Geographical Indications (GI) tag granted for Goa Cashew Feni (2009), Khola Chilli (2019), Myndoli Banana (2019) and the process to get GI tag for Goan pork sausage is under process.
Using Information Technology, Institute developed Decision Support System (DSS)- 26 lakh views, Fertilizer calculator Goa app-78,000 installs, STFR Goa online webportal-60,000 users and 22,000 views. Potential Fishing Zone (PFZ)-Fish search time reduced 50% and catch increased by 120%. Digital repository of technical publications-82,689 views and WhatsApp based web agri stat package.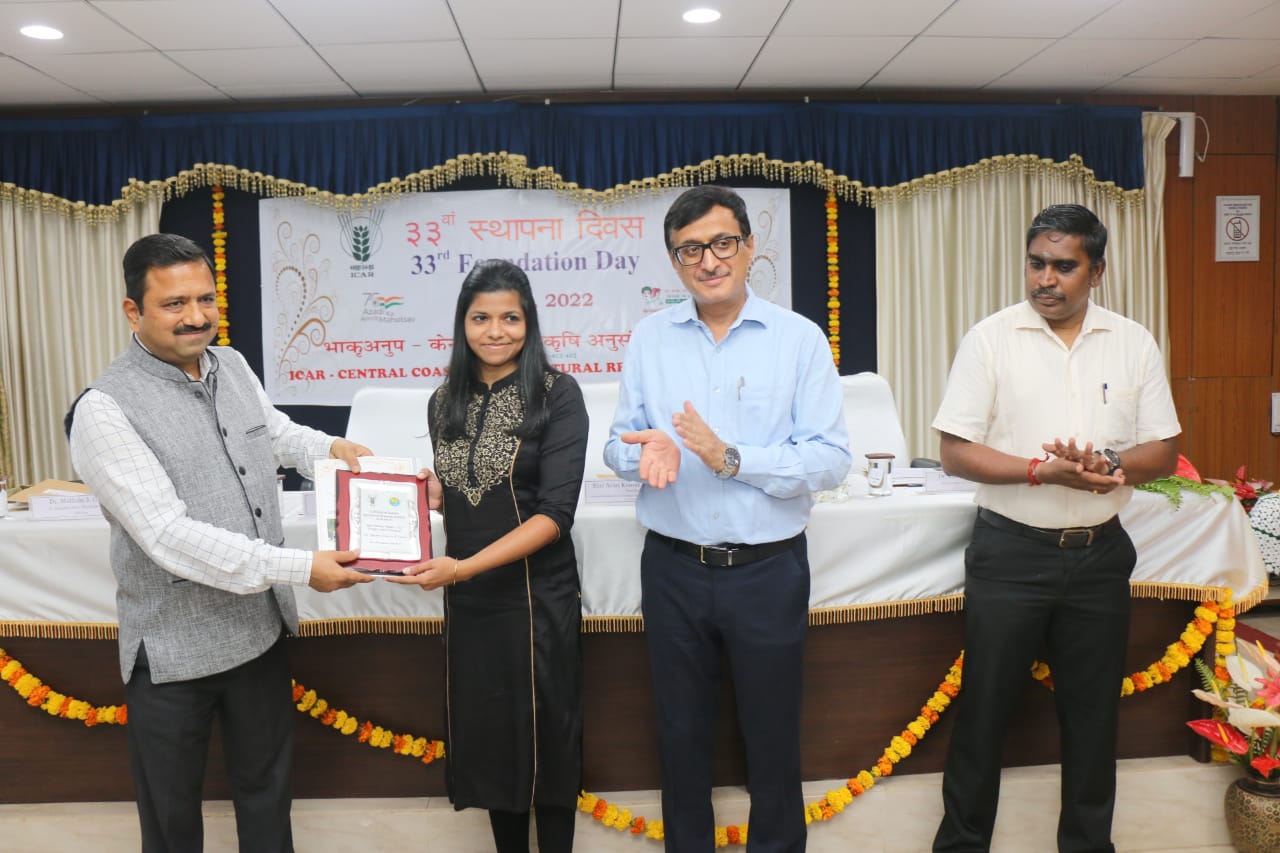 Institute stated weather forecasting and advisory twice a week since 2019 in English and Konkani. Farmers in the state got additional income of 9 crores in three seasons by adopting the agro-advisory services.
On the foundation day scientists and staff were awarded appreciation certificates for exemplary work.