Kandla becomes first Green SEZ
Achieves CII's IGBC ( Indian Green Building Council) Green Cities Platinum Rating

IGBC Green Platinum rating awarded to Kandla SEZ

Government of India working towards ensuring environmentally sustainable development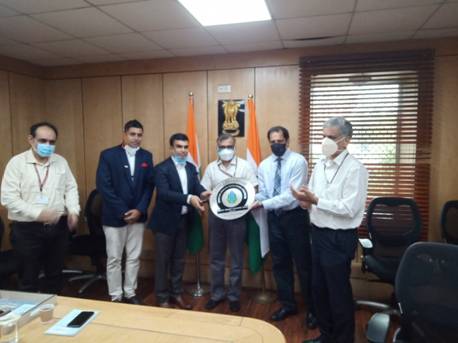 New Delhi, July 26, 2021: Kandla SEZ (KASEZ) was awarded IGBC Platinum Rating today. KASEZ is the First Green SEZ to achieve the IGBC Green Cities Platinum Rating for Existing Cities.
The plaque was presented to KASEZ team consisting of Shri Satyadeep Mahapatra, Joint Development Commissioner and Shri Chandan Singh, Appraiser in the presence of senior officials of the Department Commerce and DGFT.
The efforts of KASEZ team were applauded especially noting the fact that this was accomplished in Bhuj region where water conservation and afforestation are critical interventions. This was major achievement and is part of activities envisaged under the commitment of the Government to the Green SEZs Mission as part of celebrations marking [email protected] – Azadi ka Amrut Mahotsav. It may be noted that Government of India working towards ensuring environmentally sustainable development through a series of measures and efforts that encompass many Ministries.
IGBC Platinum rating has been awarded for 'Green master planning, policy initiatives and implementation of green infrastructure' by CII's Indian Green Building Council (IGBC).
The recognition is set to pave way for all the other SEZs in the country to emulate the green initiative and efforts of Kandla SEZ.